Baldi Funeral Home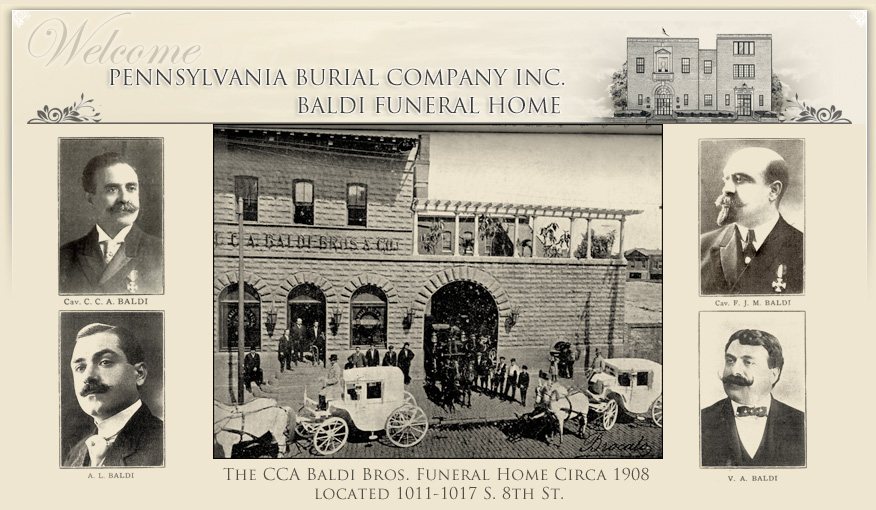 Charles Carmine Antonio Baldi came to America in 1876 at the young age of 14 from the small town of Cilento di Castelnuovo, Salerno Province. The oldest of his siblings he helped bring three brothers Ferdinando, Virgilio, Alfonso and one sister Grazia to his new country.

The Funeral Home is believed to have opened sometime around the turn of the century.Alfonso, his youngest brother helped manage the home in its later years.

The Baldi Brothers owned and operated a funeral home, organized a bank, owned a daily Italian newspaper,founded a coal yard and a real estate and insurance business. CCA Baldi was the first immigrant named to the Philadelphia School Board and served on that board until his death in 1930. In 1976 the city of Philadelphia named a middle school after him to commemorate his service in education.